"Our favourite things about Villa Adriana: The colour! The gardens with the herbs and wild garlic to forage and eat, hammocks for late afternoon reading, the prefect number of tables dotted around in perfect positions, the welcome pack with feta and honey, the way the light blooms through the windows beyond your toes in the mornings; the two yellow birds who feast on the loquats, the quiet, the great olive wood barbecues, the green walk down to the village and the first sight of the turquoise bay; the beams above the windows. If it were ours we don't think we could live anywhere else!" Cathy & Frances
THE HOUSE IS SITUATED IN AN ACRE OF OLIVE GROVES AND GARDENS.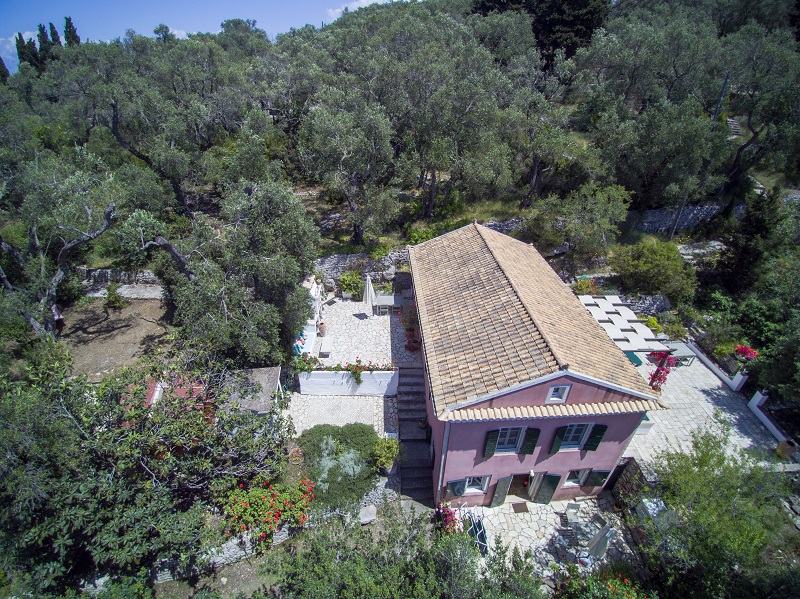 SECLUDED BUT CLOSE TO VILLAGES AND BEACHES.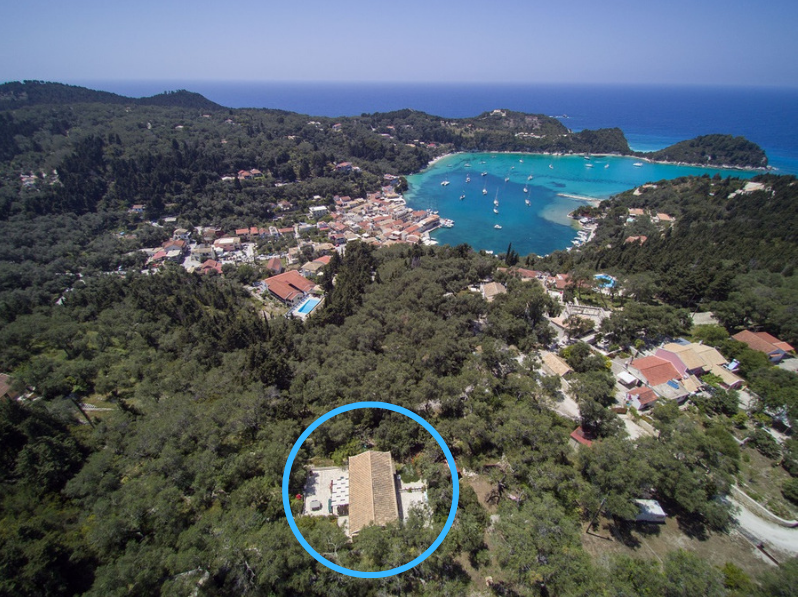 From the car park...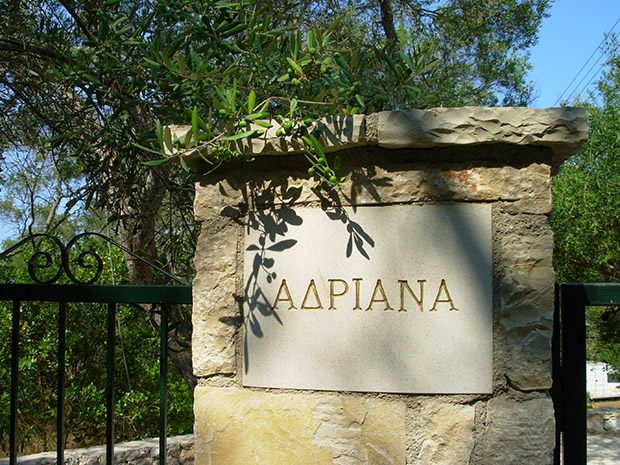 ...you approach the villa through a grove of ancient olive trees.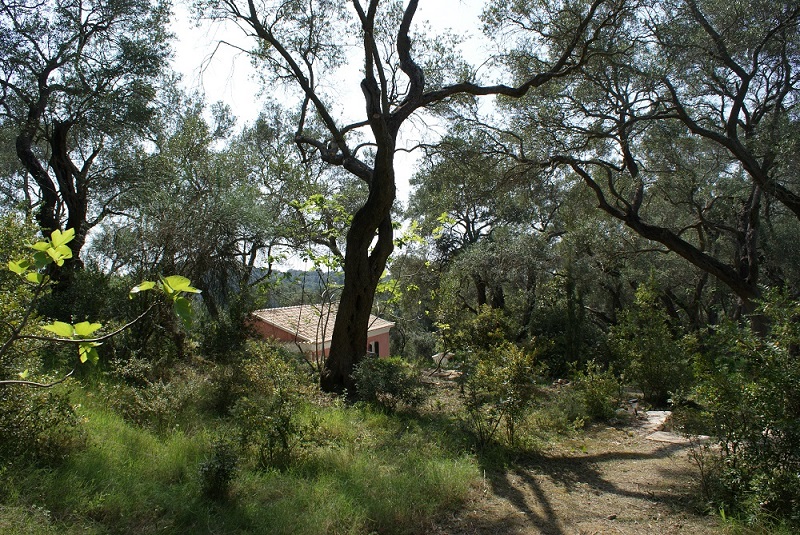 ...DOWN THE STONE STEPS...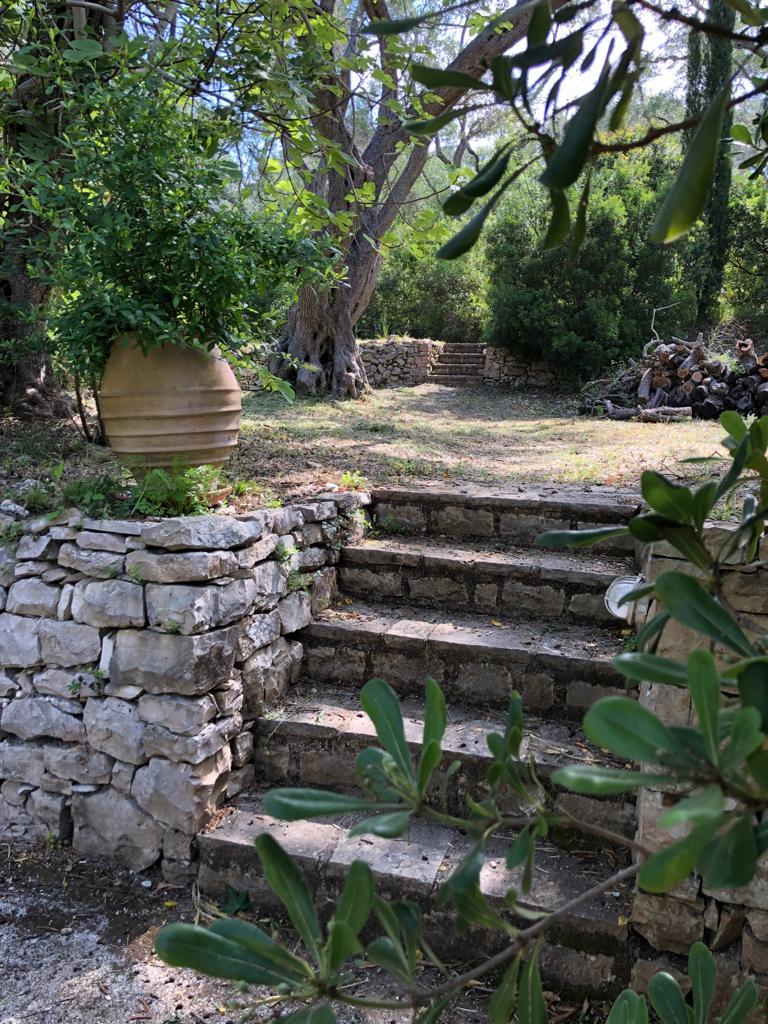 …LEADING TO THE FRONT DOOR OF THE VILLA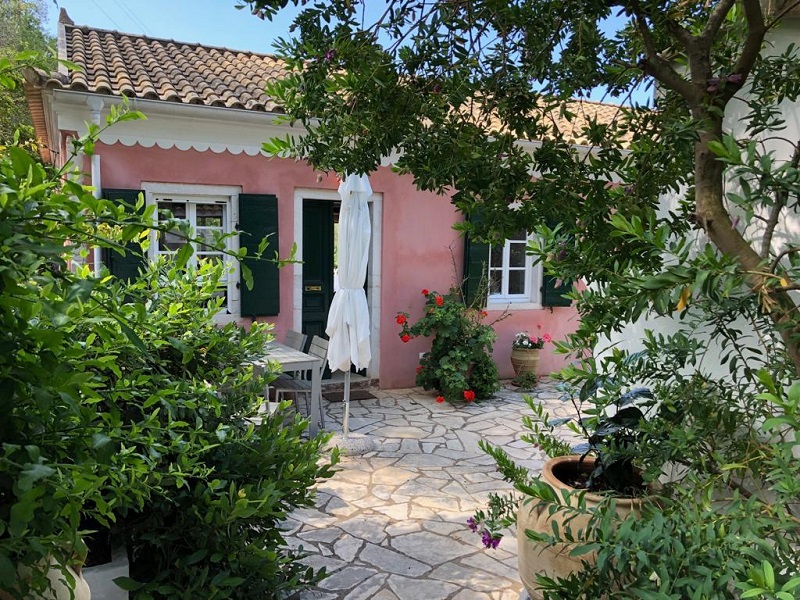 UPSTAIRS ARE TWO BEDROOMS LOOKING OUT ONTO VIEWS OF OLIVES & OLEANDERS, WITH THE SEA BEHIND. THE MASTER BEDROOM HAS A DOUBLE BED…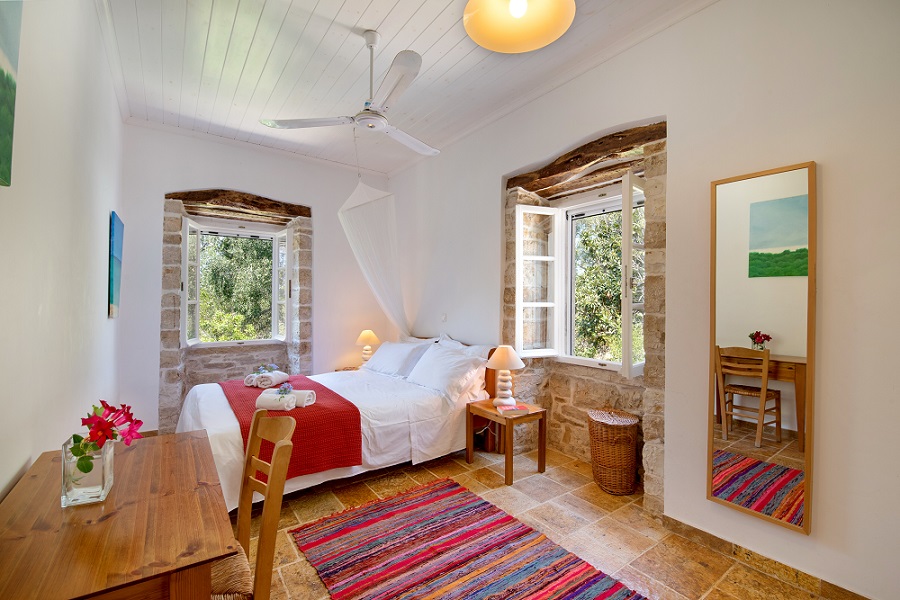 … AND LOOKS DOWN ONTO THE FISH TERRACE.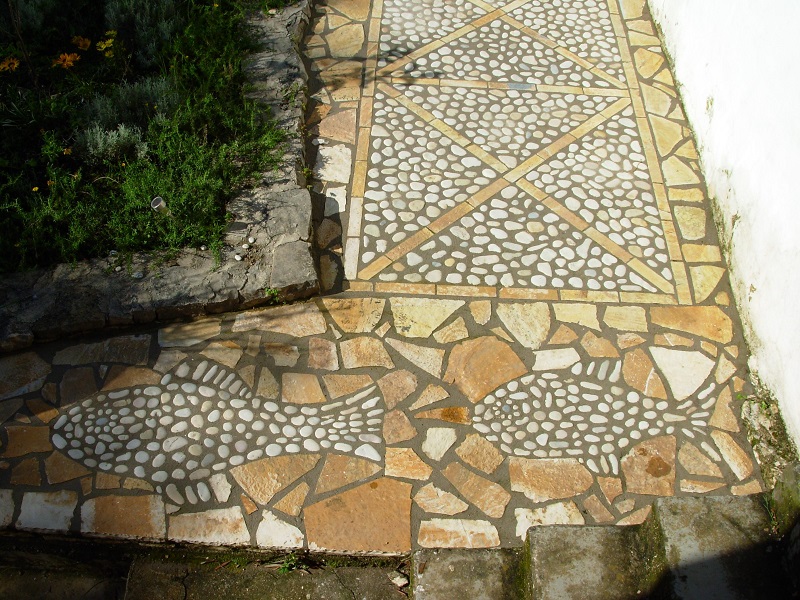 The other bedroom can have a twin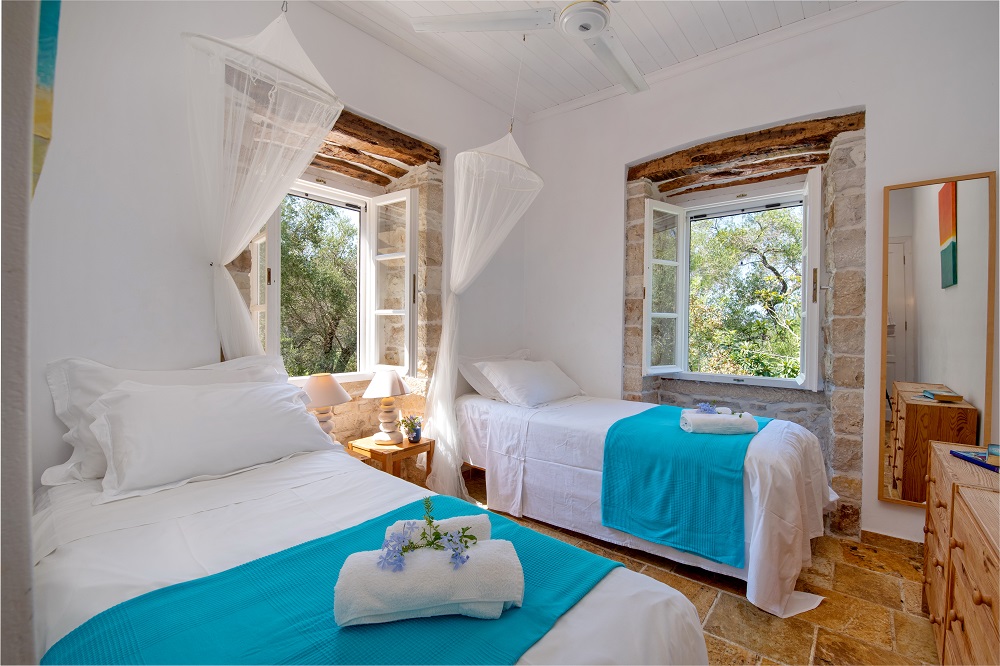 ...or a double bed setting.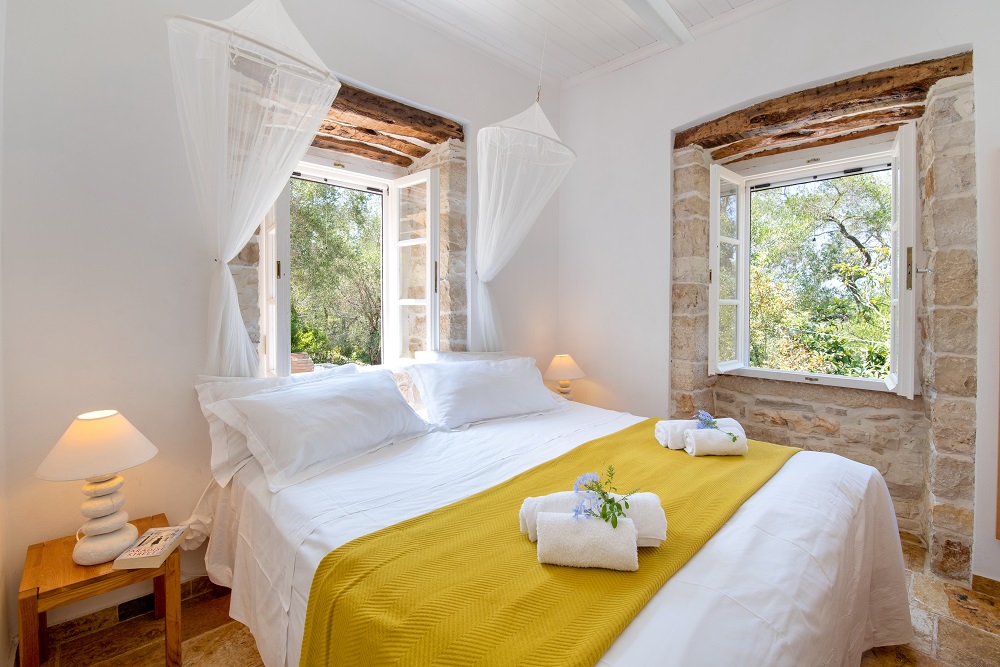 There is a spacious open plan kitchen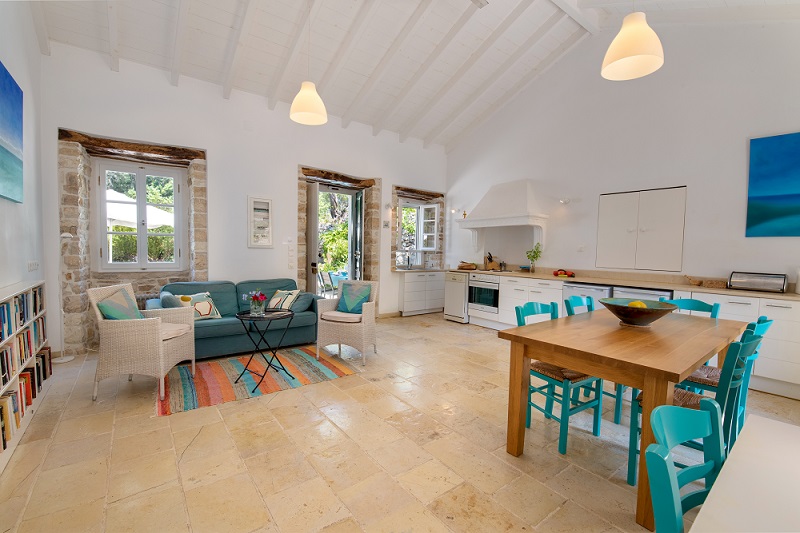 ...which opens into the dining area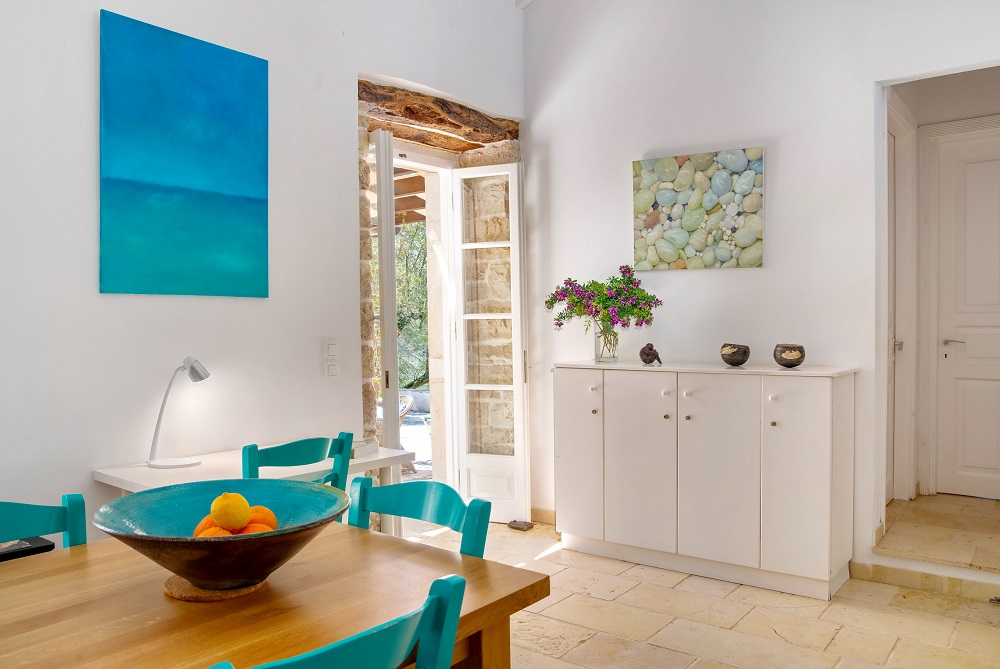 and a living room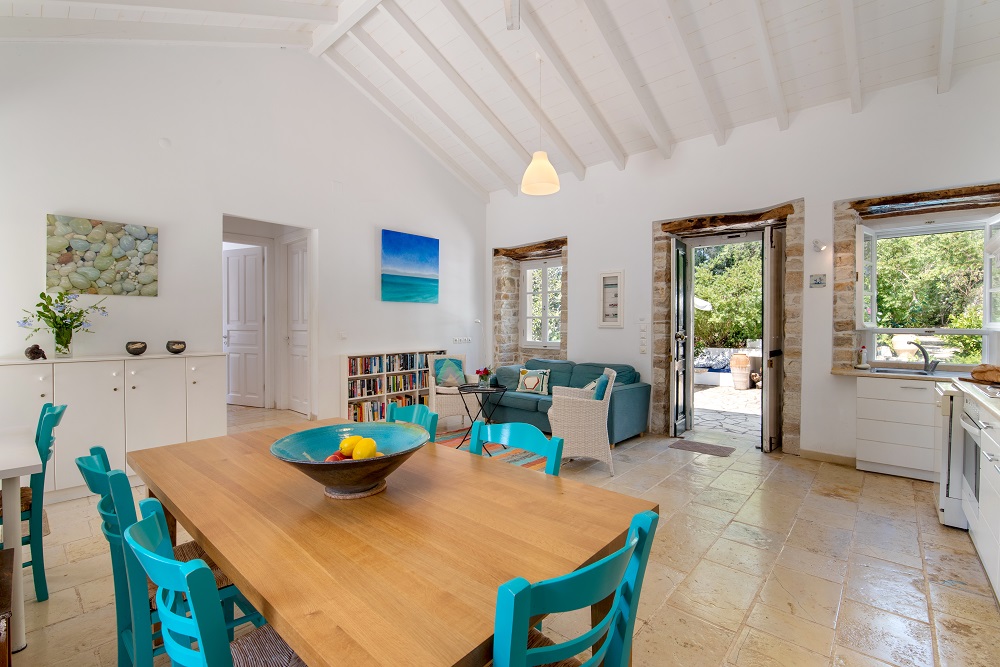 The living room opens onto a large barbecue terrace on one side...
...ideal for intimate dinners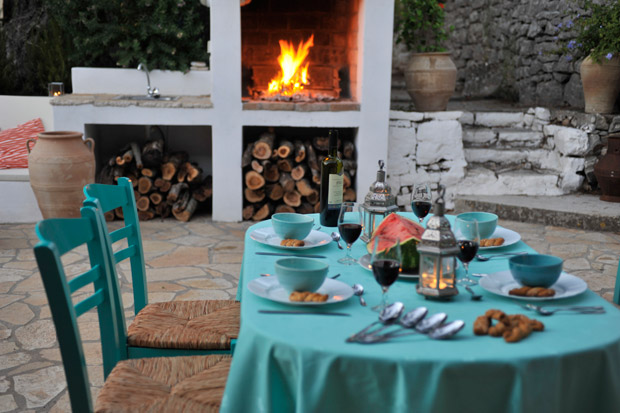 ... and on the other side an even larger terrace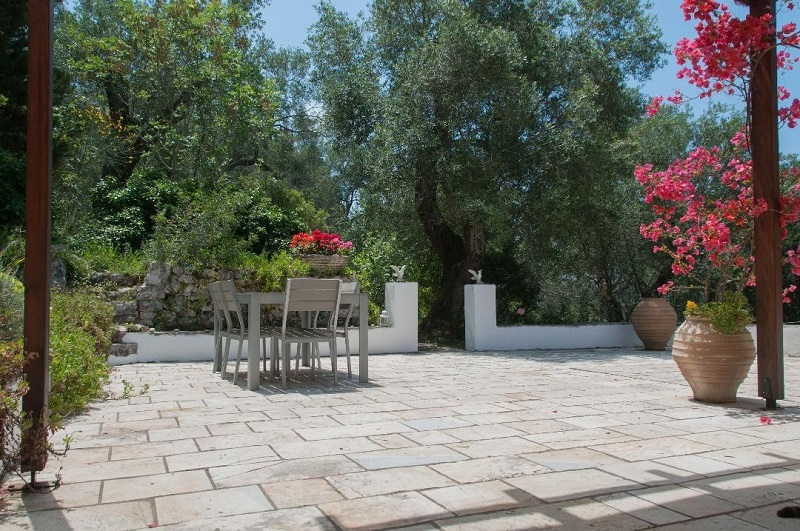 ... with a veranda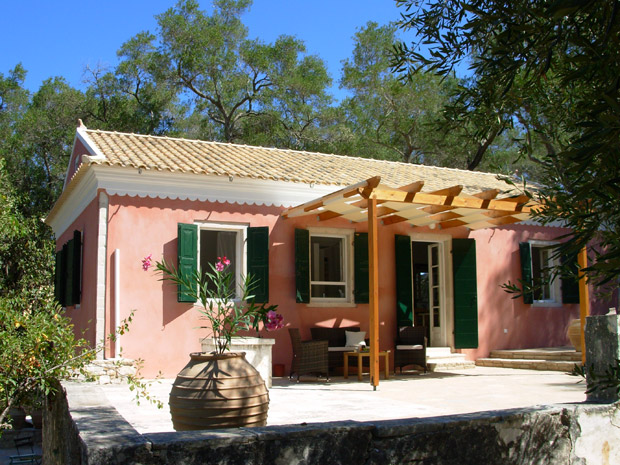 … BORDERED by OLIVE TREES AND CYPRESSES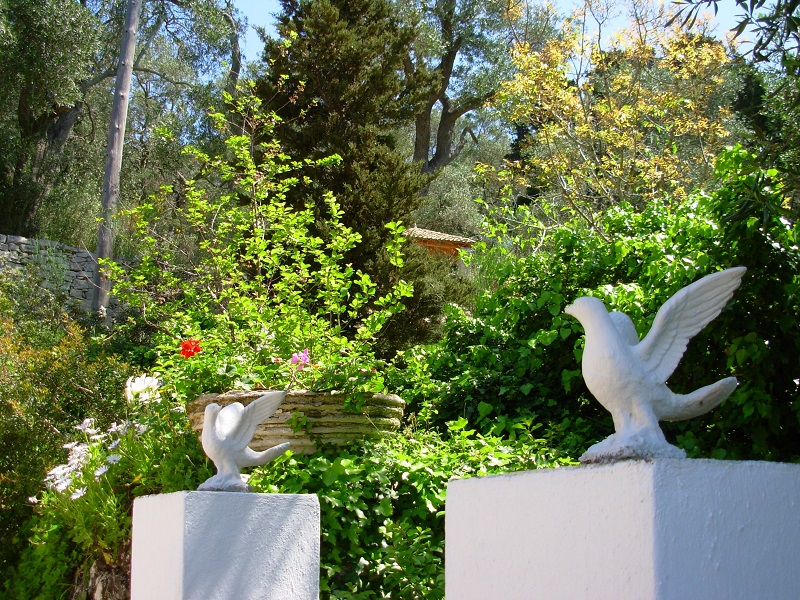 Stone paths lead through the gardeN...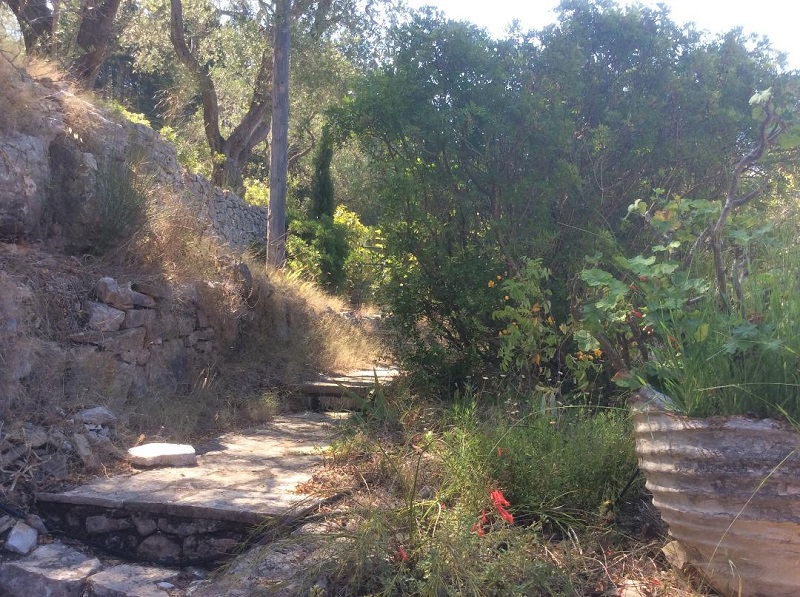 Where you can relax in hammocks....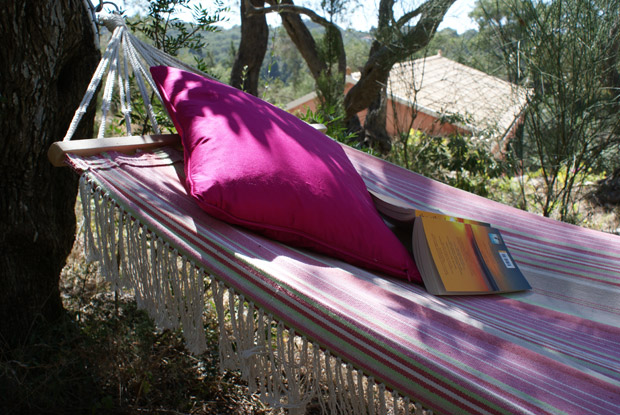 … PAST ANCIENT OLIVE TREES…
…TO THE TOP PAVILION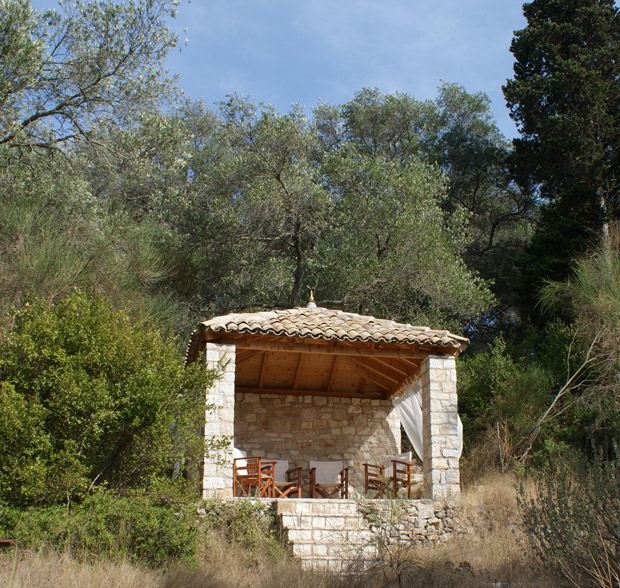 ...which has spectacular views of Lakka harbour and the open sea beyond.