"What a tranquil haven you have created here amid the beautiful old olive trees. It has been a feast for the senses and a balm for the soul. I am warmed to the bones and heart by our stay here." Jo, Jonathan & Angus
The studio is the lower part of the house...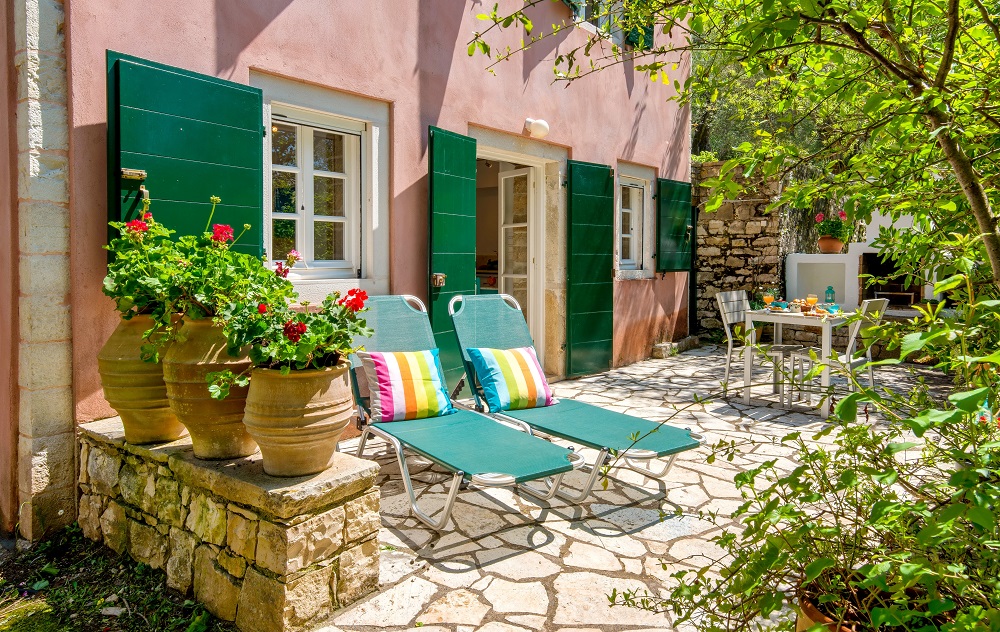 which is situated in an acre of olive groves and gardens.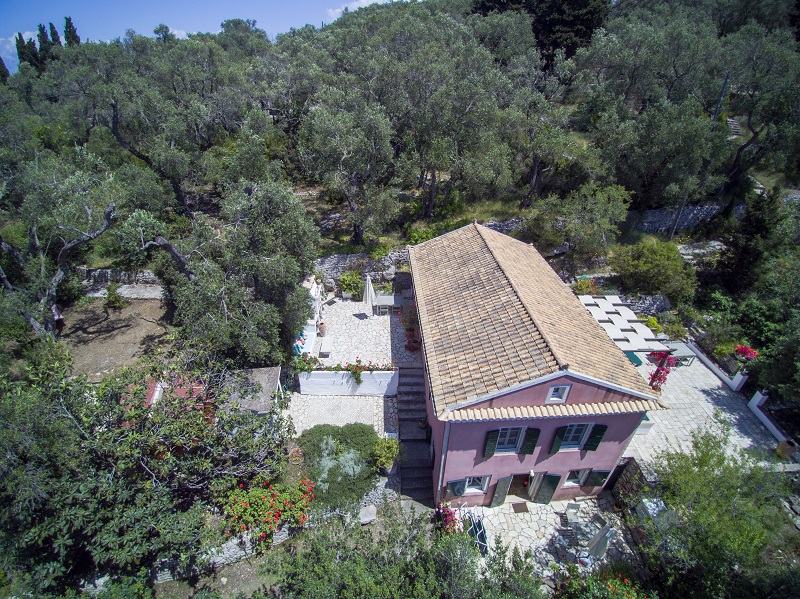 secluded but close to villages and beaches.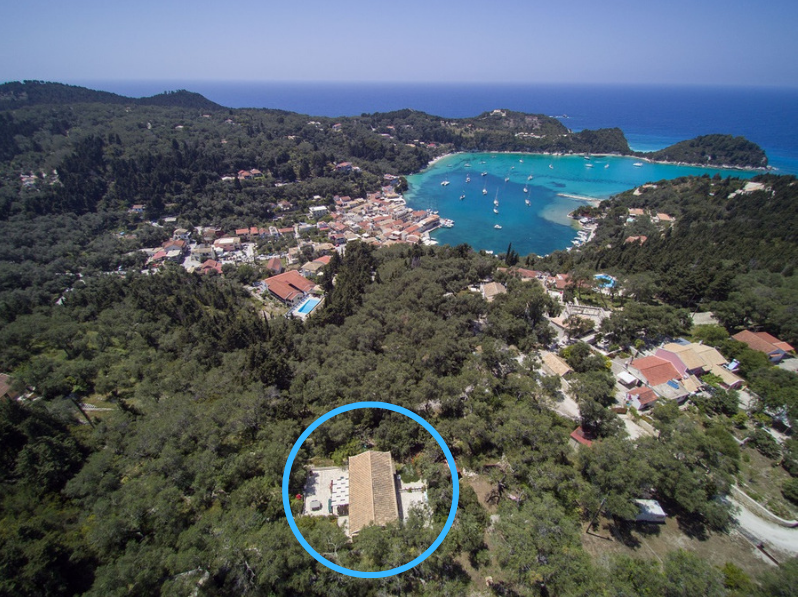 The spacious Studio sleeping area.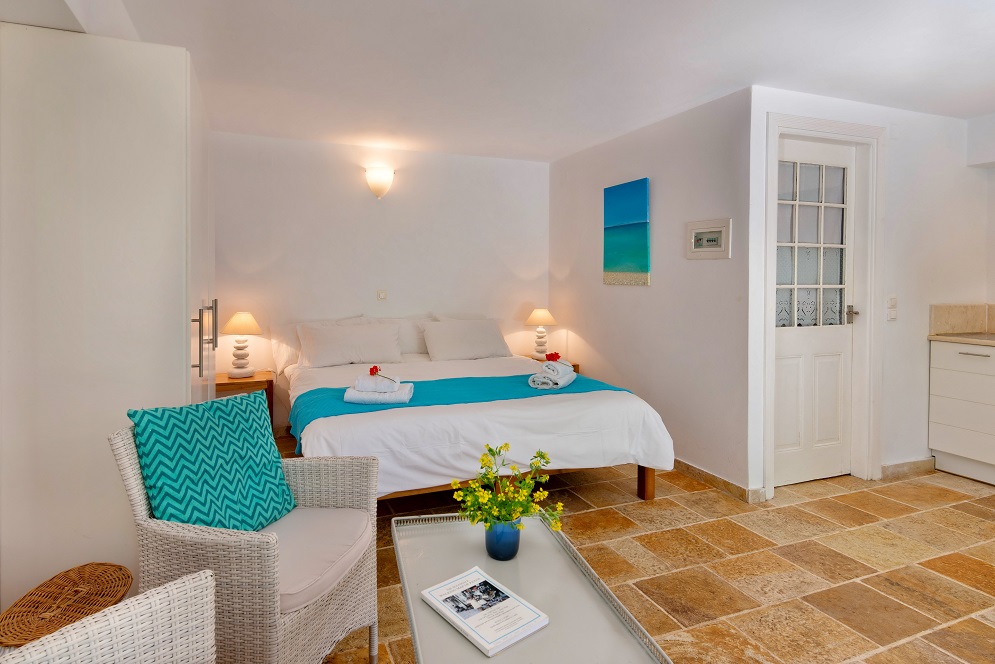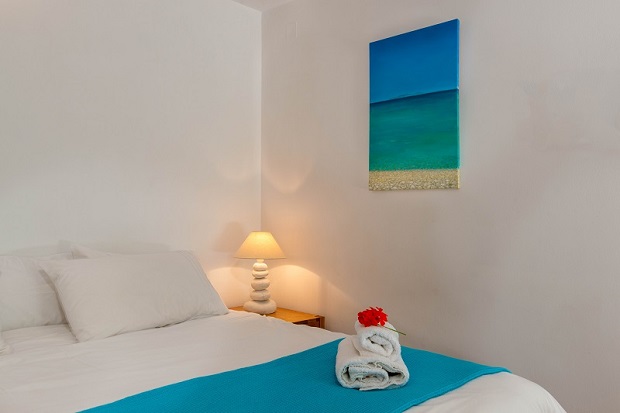 The Studio seating area.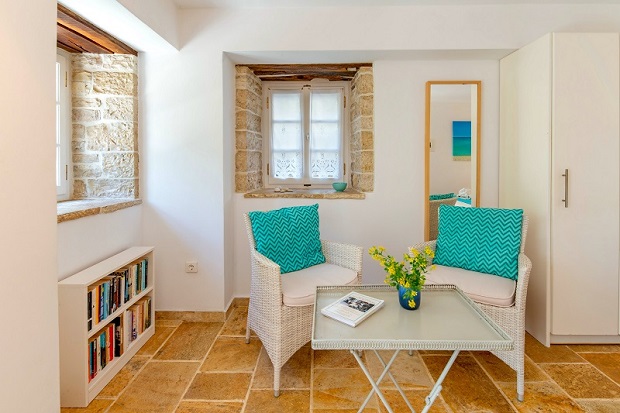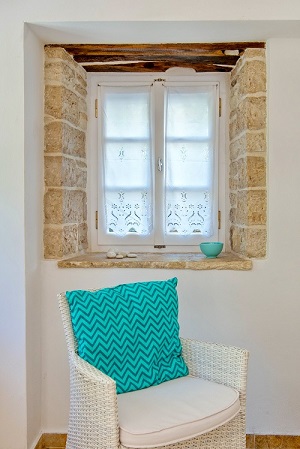 The Studio kitchen area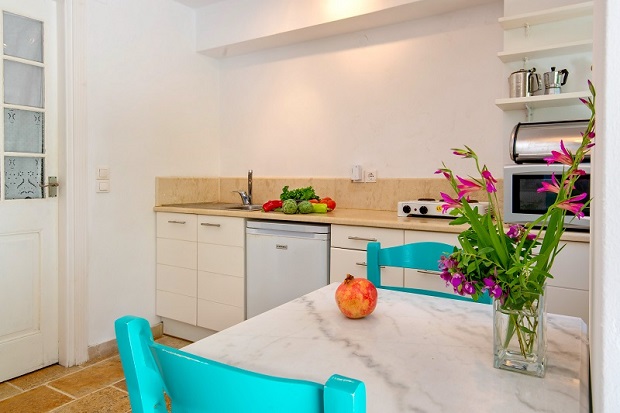 studio living area and terrace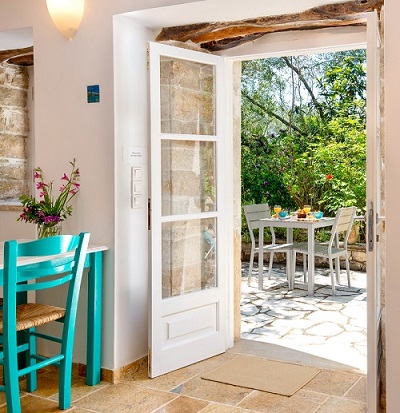 Studio Terrace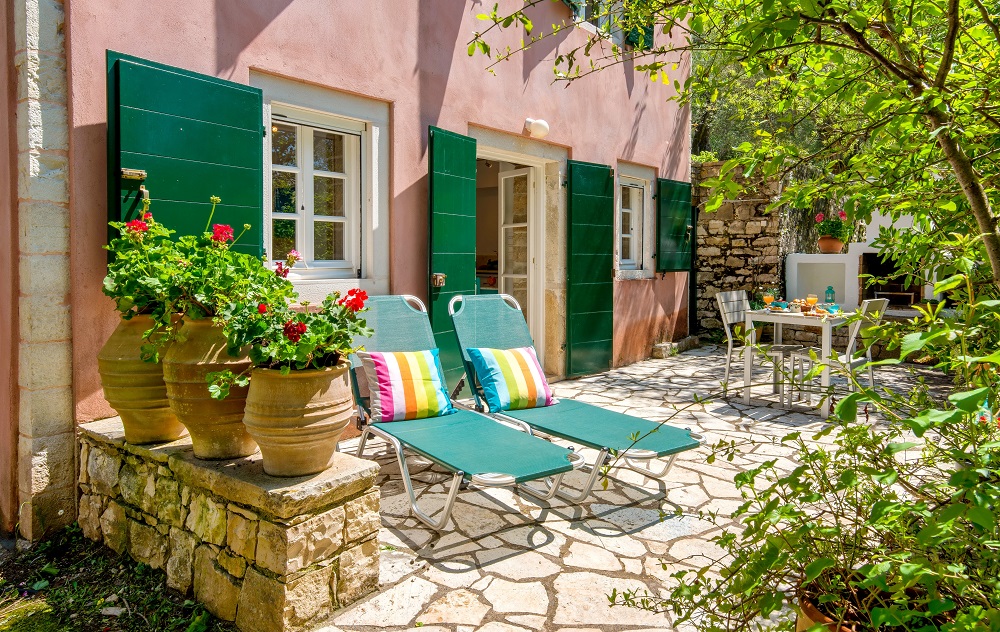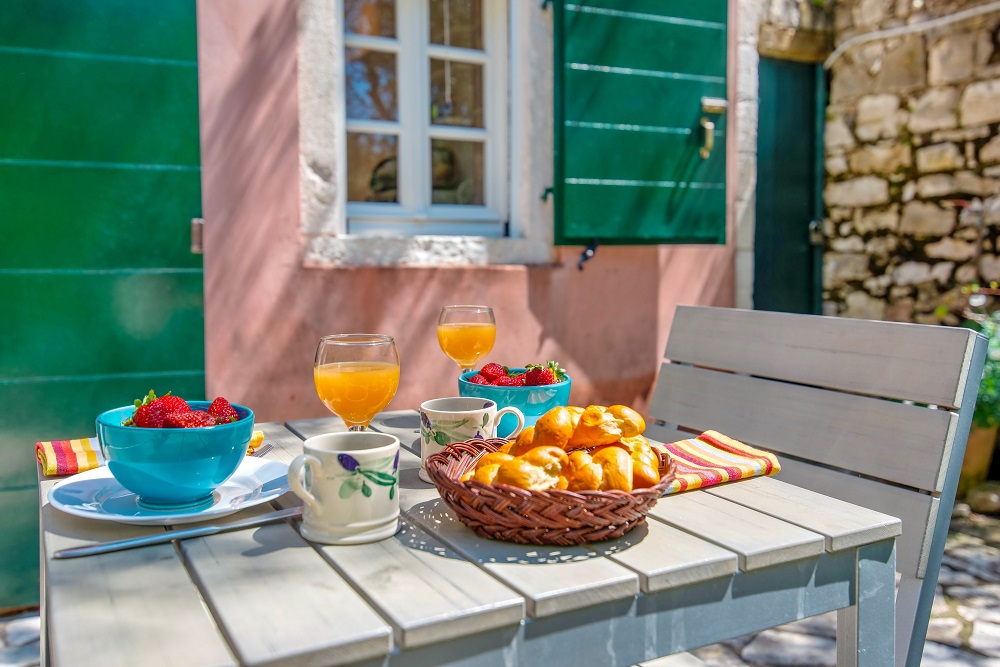 ... for secluded relaxation...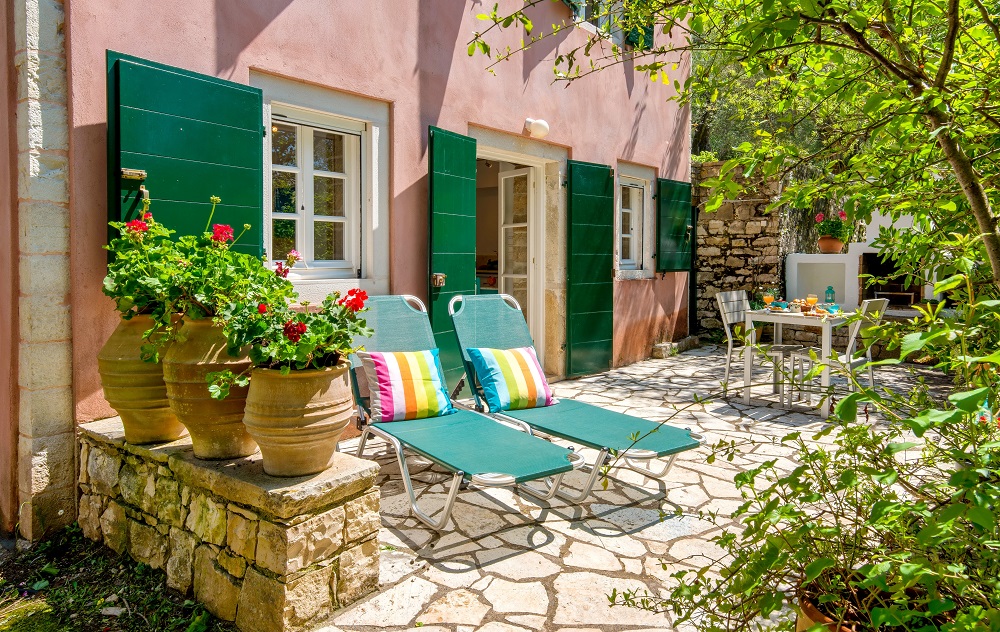 ...and the shaded garden.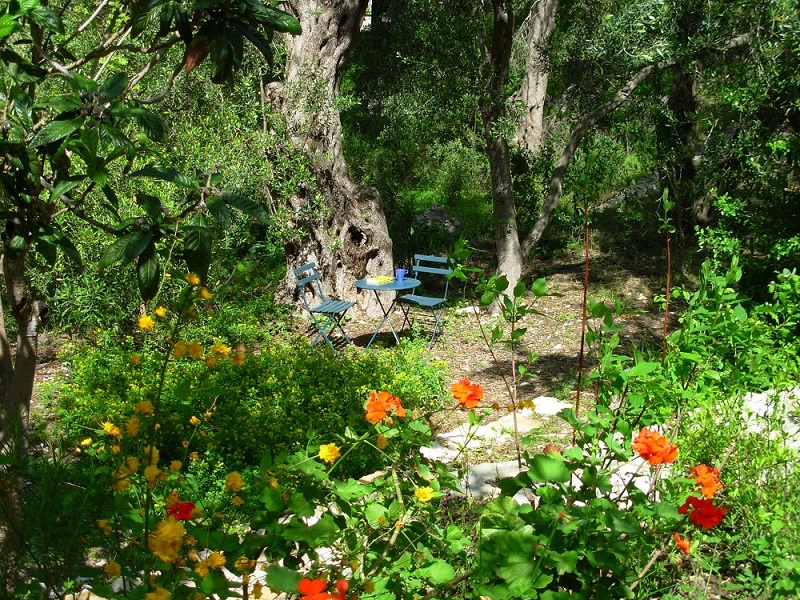 where you can relax in hammocks.